Meal Planning
The battle of not knowing what to eat and when to eat is over when you have the help of another that knows, understands and is passionate about giving the knowledge everyone deserves to know when it comes to what is the best per individual regarding nutrition. If you are seeking guidance about healthy food choices, where to shop, what ingredients, how many calories, optimal macro and micronutrient ratios and more, reach out to Camie Cragg for her professional help.
A meal planning session will give you the confidence when it comes to the kitchen, traveling, eating out and day-to-day choices that will help you reach your goals in a timely manner.
Contact camie@camiecraggfitness.com to make your personal one hour menu building/meal planning session that will give you the insight you deserve to have when it comes to making the best choices possible for you.
Mother of Macros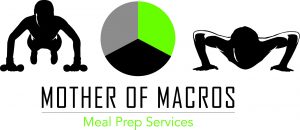 Camie Cragg Fitness is proud to team up with Mother of Macros Meal Prep to bring our clients delicious, healthy meals!
Mother of Macros Meal Prep offers convenient, macronutrient-balanced meals to meet lifestyle needs. They support people to stay healthy and help achieve their health goals through proper meal preps, nutrition coaching, and macronutrient planning.
For our Reno-Tahoe Locals: Did you know their MOM Café offers curbside service, a customizable, clean menu AND you can order conveniently online or through DoorDash? Hint: Their shrimp tacos are macro-friendly and their most popular item!
BONUS: Use CAMIEC10 during checkout to receive a discount!