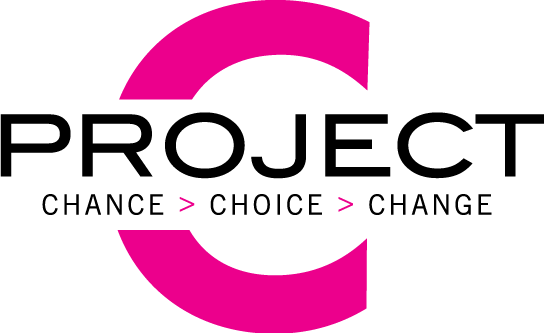 A
Chance

to make the

Choice

to be the

Change

.

Project C is real, intense, heartwarming, amazing and worth every second of the journey when the attitude of "I Can I Will" is believed/adopted. The guts of Project C includes things such as personalized workouts, cardio formulas, access to my ebooks, private community forum, nutrition/supplement guidance, optional fitness show competition, professional photography sessions, and much more!

Weeks Program

Personal Trainer

Nutritional Guidance

Cardio Formulas

Bi-Weekly Assessments

Strength Workouts
Also includes optional Professional Photo Shoot for in-person clients.
AND – Get Mentorship, Guidance and a community to keep you going and motivated.
A Program That Works and Truly Changes Everything
A 14-week program of perseverance to build confidence, both internally and externally, by consciously taking the CHANCE to make the CHOICE to be the CHANGE that each person deserves to be. As one commits to Project C, my hopes, as their support/friend/trainer, are that each person creates their goals within a 12-week timeline, focuses on positivity, applies self through action not thoughts and sees beyond perfection, which is living a balanced, healthy lifestyle.  Project C is my CHANCE to share the healthy, happy, comfortable way to transform the body to its optimal physical being, not just externally which is the bonus yet most importantly internally.
Twelve weeks will go by so fast and when it is all said and done, with your integrity, determination and dedication to achieve all of your personal goals, you will be one huge step closer to being the best version of yourself! Project C has one real investment which is YOU. It's about understanding, gaining knowledge and believing in yourself which isn't just done in 12 weeks, but for a lifetime. When humans take risks, which in this case is taking a CHANCE once and for all, to become the person that you deserve to be, it can be scary and nerve-racking. These feelings of excepting the challenge are normal as mistakes will be made and you may fall off the wagon. But perfection is not the goal of Project C. Instead you will learn to shift your mind away from attaining perfection and learn how to deal and accept your mistake and quickly hop back on the wagon, which is focusing on your goals!
2019 Project C Fashion Show
Powered by Concepts Fine N Funky, the 2019 Project C fashion show was a memory for the books and ignited a burst of confidence in every single one of our Season 9 Participants! Thank you to Dreampilot Films for capturing the true essence and beauty of the Project C Season Finale. We hope this short documentary motivates, inspires and sets a fire in you to join us for the Project C seasons to come.
THE RESULTS
To witness Project C testimonials, please click this link or go to my Facebook photos under the Album Project C to see past participants before and after photos. Project C has been an ultimate experience for many, not just because they fit into their jeans comfortably (which we all know is an amazing feeling), but because they have gained their life back. Being comfortable in their own skin they live in, having a ton of energy throughout the day, expressing life through positivity are just some of the qualities that these people have in their lives now. They have ditched the one-time, fix it all magic pill and have found a new lasting light that will shine forever if one chooses to always be open to taking the CHANCE to make the CHOICE  to be the CHANGE that each person deserves to be.
Project C Before and After